The Many Benefits of Hardcover Book Binding
Hardcover books continue to occupy a special place in the hearts of readers everywhere. While paperbacks may be more convenient because of their portability, hardcover books are meant to be treasured and truly withstand the test of time. Hardcover book binding, also known as case binding, is an excellent solution for any custom project that you will treasure for years. Learn more about the benefits of hardcover book binding in today's blog.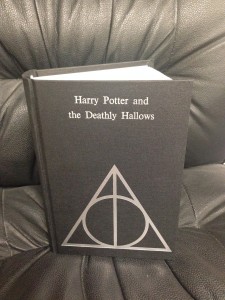 The Many Benefits of Hardcover Book Binding
Hardcover book binding involves creating a book by gathering pages that are either sewn into the spine or bound into a block using adhesive. Finishing touches such as marbling or ribbon can then be added before the hardback case is glued to the book block. Spines may be rounded, tight backed, or flat.
Built to last
Hardcover book binding offers superior durability so if you want your book to be treasured for years, case binding is the best option. For a lasting binding solution, Smyth sewn hard cover books are the strongest available and even allow your book to lay flat!
Perfect for an array of finishing options
Your hard cover book can be customized with a vast array of finishing techniques which will make your piece totally unique. Some of the finishing techniques that work especially well for hardcover books include:
Custom leather

Marbling

Foil stamping

Handwork

Staining

Round cornering

Die cutting
Your hardcover book can also be further customized with a unique dust jacket. The options are nearly endless!
Versatile
Hardcover book binding can be used for any kind of project but is especially useful for books that you want to be treasured for years. A few possibilities include:
Coffee table books
Vanity books
Art books
Children's books
Yearbooks
Professional finished product
If you have a project that requires a professional finished product, hardcover book binding is the way to go. Whether you require a professional binding solution for your senior thesis, medical texts, or law books, hardcover book binding will create a sophisticated product that will withstand the tests of time.
No matter what kind of project you're doing, case binding solutions have the finishing options, workmanship, and durability you need. Learn more about hard cover binding here!
Advantage Book Binding can help you take your book binding project to a new level, taking into consideration budget requirements to provide you with the most cost-effective and project-specific solution for you. Please contact us today for more information, and keep up with us on Facebook, Google +, Twitter, and LinkedIn.